I've had the pleasure of working on many projects in my "off hours". Below are some of the highlights.
---
Adjutr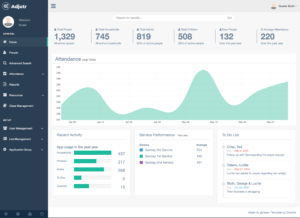 Adjutr 2.0 was just launched. The new version allows church administrators to access necessary information quickly from any location, without requiring the installation of an local operating system specific programs. Features like "find as you type" with custom result renderings, pictures of members for ease of recognition, and highly dynamic integrated functionality, the new site will increase efficiencies and let the staff focus on caring for their members.
---
LifeWay Church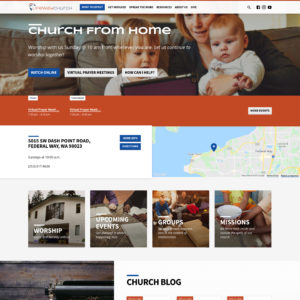 The church we go to was in desperate need if a new sure. I worked with the staff to locate and configure a theme that represented out church well.
I built a child theme based on a theme for churches. I then reorganized content, and ensured that the most pertinent information was readily available to visitors.
---
Northshire Baptist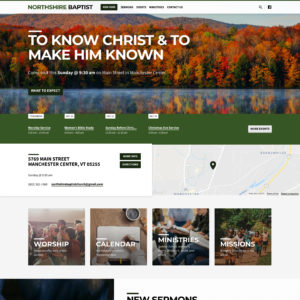 While on vacation at our family's house in Vermont, I decided to put together a website for my brother-in-law's church. I worked with him over a couple days to get the site up and running.
The new site houses all the recordings of his seconds, upcoming events, and blog articles he writes.
---
Greenwater Skis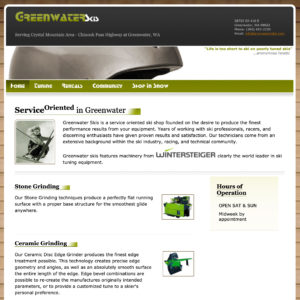 My brother-in-law worked for Greenwater Skis, located in beautiful Greenwater, WA. I redesigned the site as a way to kill some time when I couldn't sleep one night. The next day I sent it over to them and got some free ski rentals in return. A great deal if you ask me!
---
Wishlist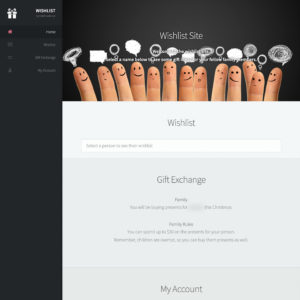 Our family decided to switch to a Christmas gift exchange where we pick a name and but presents for that person. I built this site to create the random picker and slow purple to manage their own wishlists.
Users can enter items they want, check of presents they have bought for others, and pick a name when the time comes.
---